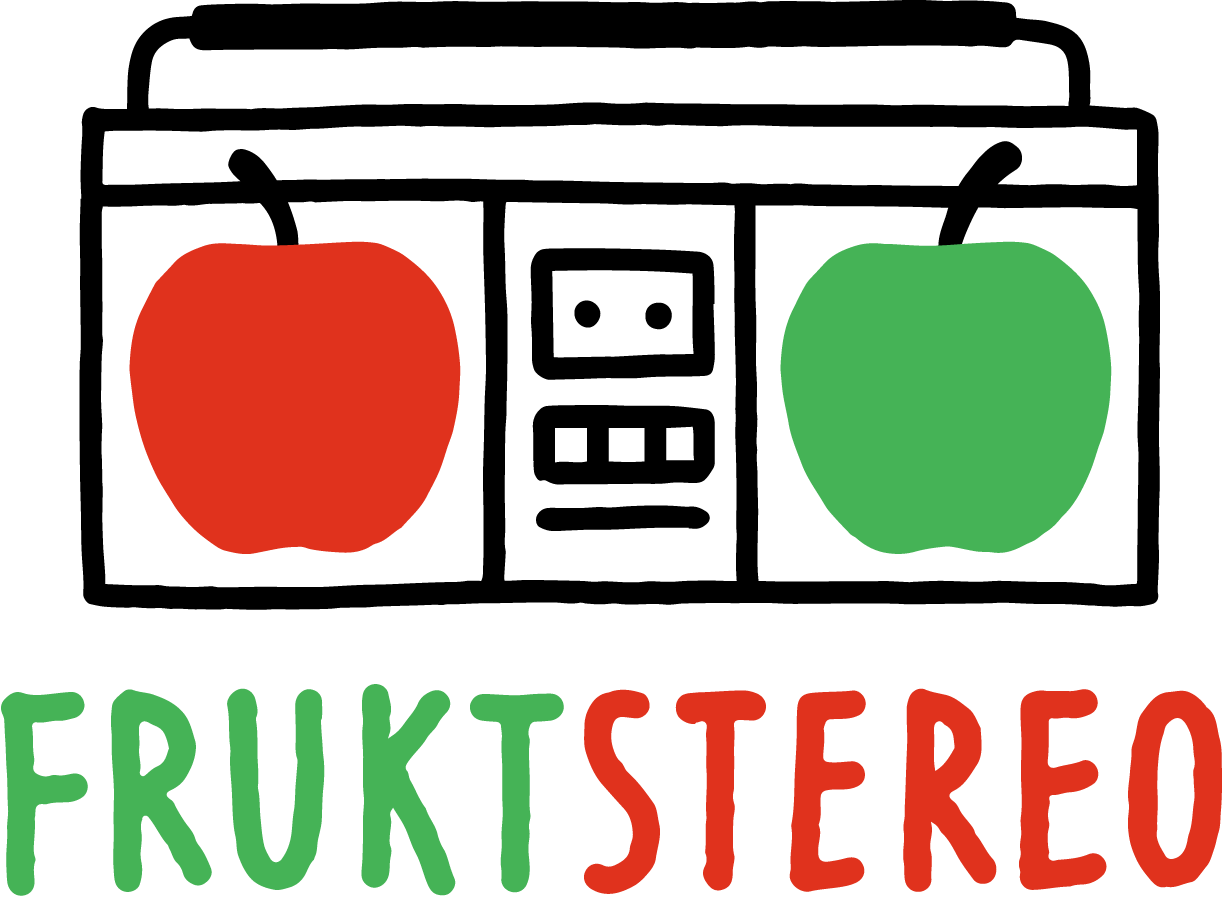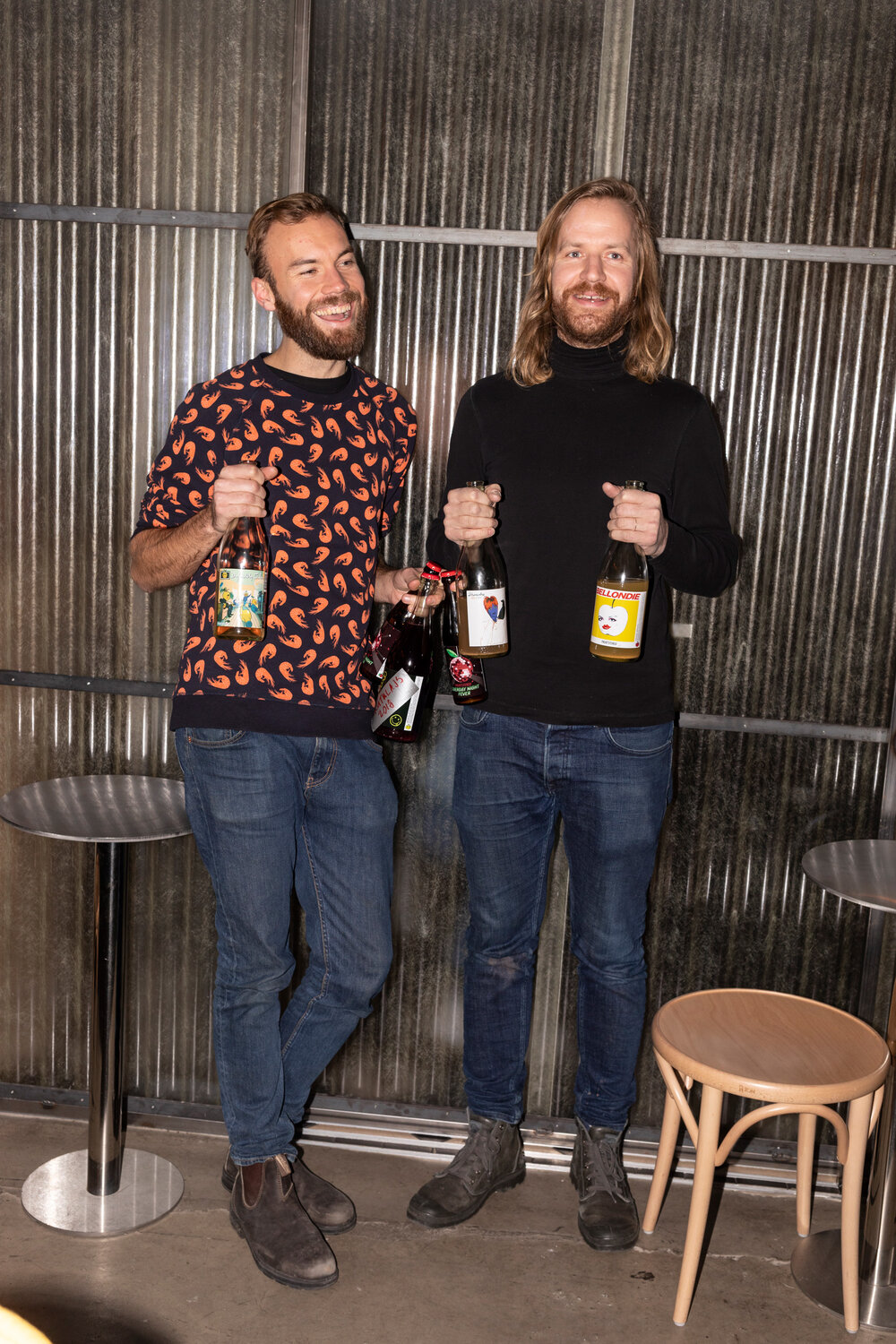 We are Karl Sjöström and Mikael Nypelius.
We make CIDER (and/or FRUIT PET NAT) from 100% fruit, fermented with its natural yeast and without any additives. After picking, crushing and pressing the different fruits we use neutral containers to ferment the juice, mostly plastic vats. During fermentation we bottle the juice and let the last part of the natural sugar ferment in the bottle, producing bubbles.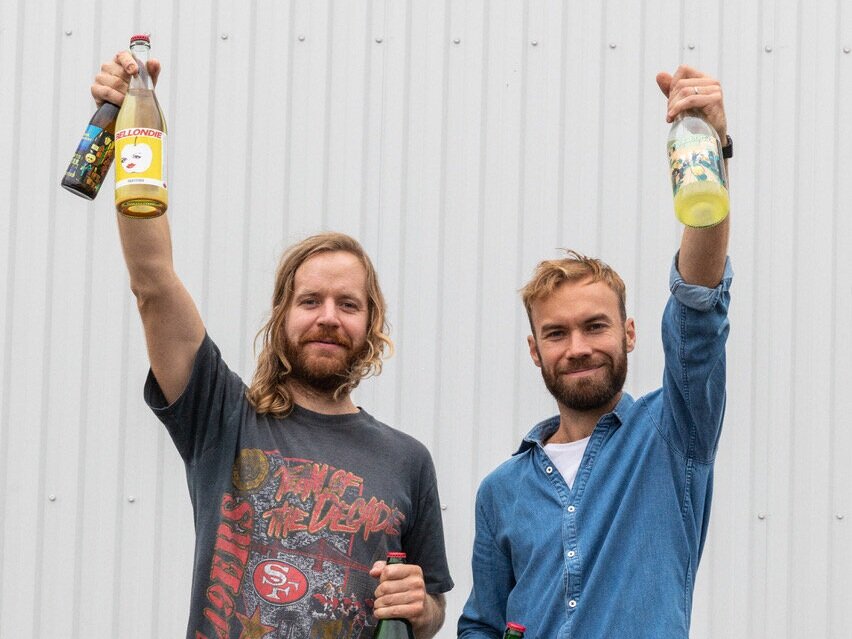 Just Cider?
A category already existing in the wine world is pétillant naturel or for short "pét-nat". This is a wine made with the ancestral method which results a sparkling wine. The process, in short, is putting grape juice that is still fermenting in bottles, corking them, and allowing the fermentation to finish in the bottle which will create natural bubbles. Since this method was the most similar to what we use for most of our beverages, we decided to start terming our products "fruit pét-nats". It felt like a far more defining term of what we're actually making then calling all of our products ciders. We didn't stop there, as we began to think that one can even specify the kind of pét-nat, even if it's made of only one or two fruits. For example: "plum pét-nat", "cherry pét-nat", "apple-grape pét-nat".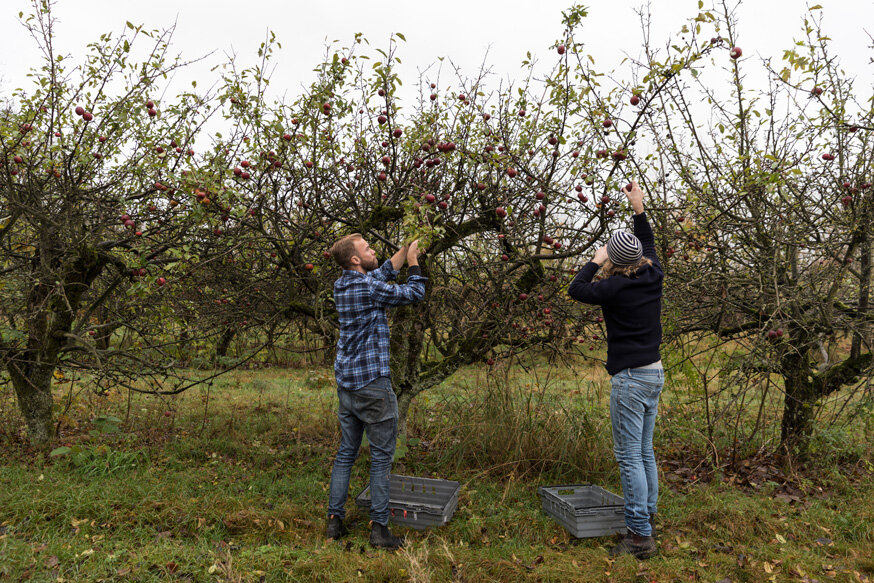 Fruit Community
FRUKTSTEREO is the production of Swedish beverages made by Swedish fruits in Sweden or collaborations in other countries together with friends and producers. In these cases made by produce from that country and even produced in that specific country.
The Labels